The easy-to-use database for Health Care and Senior Care M&A deals.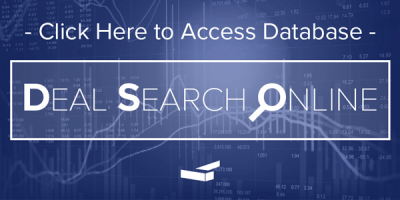 Click HERE to read common Deal Search Online FAQ's
Browse over 24,000 records of mergers and acquisitions in the following sectors:
Behavioral Health Care
Biotechnology
eHealth
Home Health & Hospice
Hospitals
Laboratories, MRI and Dialysis
Long-Term Care
Managed Care
Medical Devices
Pharmaceuticals
Physician Medical Groups
Rehabilitation
Other Services
Let us know of any issues or suggestions regarding the Deal Search Online database by using the form below.
Questions? Please call 203.846.6800 today.