Your source for merger and acquisition statistics, data, and analysis.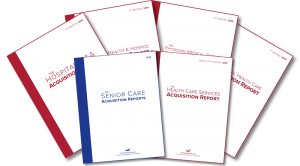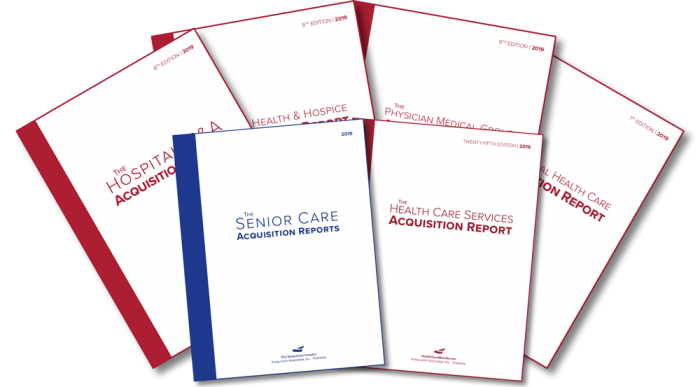 The health care and senior care sector reports give critical details on the deals shaping trends now and into the future. Reference the facts and figures you need to evaluate a target, assess potential asking prices, or complete a consulting project. Essentials such as revenue and EBITDA multiples, key market statistics, charts and graphs on top acquirers, top sellers, biggest deals and more are included.
The 2020 Acquisition Reports
M&A Sector Reports
The Hospital Acquisition Report
The Home Health & Hospice Acquisition Report
  The Physician Medical Group Acquisition   Report
The Behavioral Health Care Acquisition Report
The Sector Reports Include:
Two and a half years of deals
The state of the sector markets today
Trends shaping the market for 2020 and beyond
Hard-to-find statistics, including price/revenue ratios, price/EBITDA ratios and more
And much more…
Need to create customized reports?
Order the multi-user edition, which also comes in an Excel format.
Questions? For more information call us at (203) 846-6800.